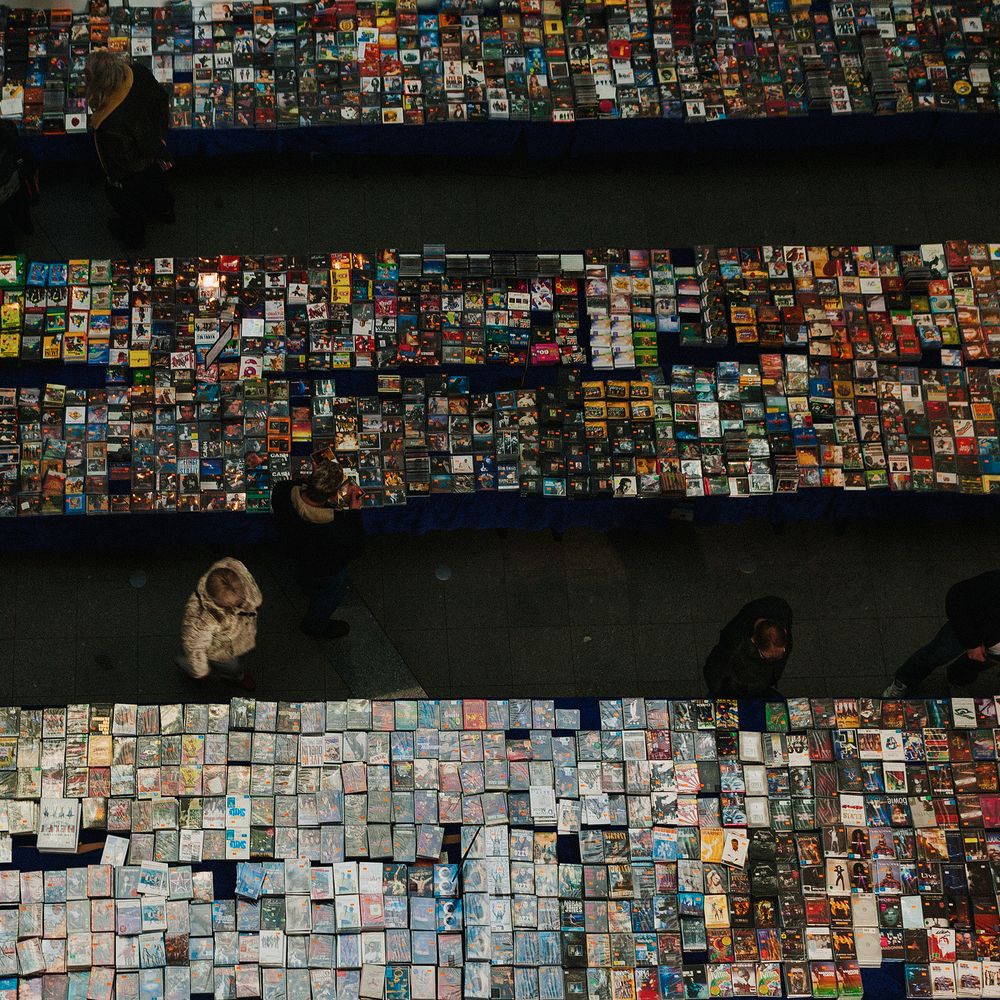 Crimson Yew loves meaning and a story.  The music we listen to is full of vast soundscapes, poignant words and emotion.  All of that, along with a close relationship with nature in the surrounding hills of South Wales, is reflected in our music.  Here, we lift the lid on the songs, the lyrics and the process behind writing them.  We hope this helps bring our music to life.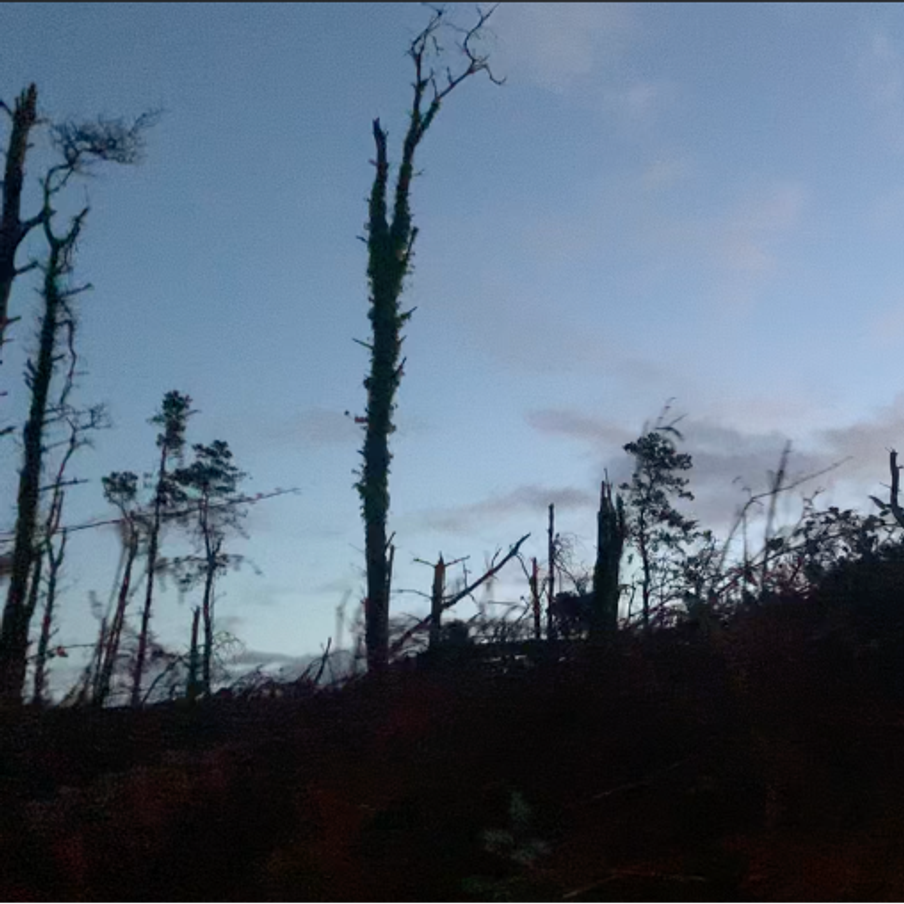 Anthropocene
I wonder what our ancestors in the distant future (if we get that far) would make of us.   I wonder what they might find if they dig down, (aside from evidence of very rapidly elevated levels of carbon and indications of mass extinction).  Instead of fossils, they might find a layer of lego, a layer of iphones, car parts, bottle-tops, plastic bottles and novelty Christmas items.   I wonder what they would make of it all.  Would they think that 'Samsung' was a deity?  Or 'Wallmart', a kind of temple?  Would they find a hard disk drive and un-encrypt someone's data?  Would they be shocked, or would it all feel very familiar?  Would they, could they, learn?
Shortly after writing Anthropocene I read 'Star Maker' by Olaf Stapledon, the tale of a man who goes out for a walk up a hill in North London to get some air following a disagreement with his wife.  He suddenly finds himself transported beyond the speed of light through the stars, to the edge of the galaxy and beyond.  As the story unfolds, he finds himself hopping from strange world to strange world, becoming an anonymous and invisible alien anthropologist.  To a contemporary reader it reads as poor satire but considering that it was written in the 1930's, it is uncannily predictive of where we find ourselves in our society.  In one scene an alien civilisation excavate land for a building and uncover a fossilised wireless radio, abandoned by an ancient culture they had no knowledge ever existed.  On another planet, one of the civilisations he visits are manipulated through small wireless devices they carry in their pockets…
Summer is not held back or slowed by spring 
Its soup of storm and drought will lumber on 
Not shortened by the wind and rain of fall 
A story told a tale lost before the gods 
I take the plunge through plastic 
To find clay and loam 
A tangled mass of wires 
That I call my home 
Charred remains all there is to show 
For all we built before the gods 
Anthropocene 
Winter is a tale I tell the young 
A far-off land that they will never know 
To not be held by her cold embrace 
The season's end, our fall from grace 
I take the plunge through plastic 
To find clay and loam 
A tangled mass of wires 
That I call my home 
Charred remains all there is to show 
For all we built before the gods 
Anthropocene 
Words and Music (C) Jonathan Stott 2022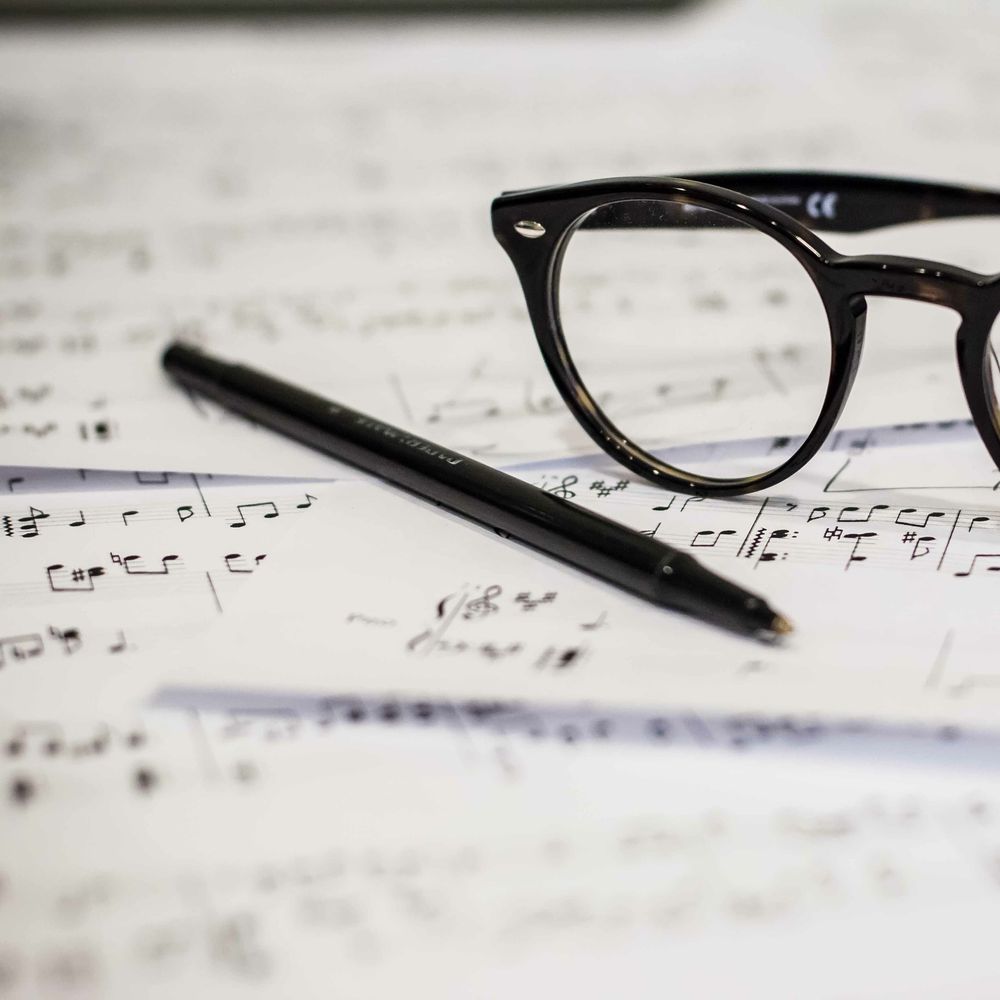 Souvenir
Souvenir is a song about a dependent and obsessive character who feels compelled to serve their superior's unspoken emotional demands.  The character collects and holds 'remembrances' on behalf of their master.  These remembrances are stories of successes of the past that they are called upon to recount (repeatedly, in detail and "always with great with conviction") in order to bolster their master's self-esteem when it has been shaken or undermined in some way.
I imagine the character in this song to be a personal aide to a fragile, manipulative, and powerful person; an archetypal junior civil servant in Whitehall.  A wrinkle-nosed, curved-backed, snivelling underling.  Boldrick.
Souvenir is a dark song disguised under a dreamy, carefree melody.  Laced with passive aggression and self-loathing.  I wanted this contrast to reflect the mismatch between the character's actions and their true feelings.
I often find that I write a song, complete with lyrics, and only really understand what it is about much, much later.  Souvenir is a good example of this.  I wrote the full lyric for this song, without even really being certain that the name 'Adeline' was even a real name.  About a year after finishing it, I read The Waves by Virginia Woolf.  Whilst reading, I had a clear picture of the character in this song being like a character in one of her books.  I later discovered that Virginia Woolf's given name was Adeline Virginia Woolf.
Give me a bucketful  
Of your best intentions 
I will try to  
Memorise them so that when you  
Feel low I can recount them 
Soothe you 
Like cinnamon 
Honey and lemon 
Oooooh 
Adeline 
oooooo  
(But you'll discount it) 
Give me a souvenir 
An alibi that I can use to say I wasn't near 
When you shed a tear 
Give me a pseudonym 
A name I can use to  
Slip past you, Adeline 
Oooooh 
Adeline 
oooooo  
Adeline 
Did you use me an excuse just to make me you feel special? 
Did you give me alibi just to pretend that you cared? 
Did you hold court with your demons and plan my demise? 
Oooooh 
Adeline 
oooooo  
Adeline 
Words and Music (C) Jonathan Stott 2022
Sticky Tongue Fool
Crimson Yew
I find myself outside - of my body 
Dumfounded me 
Caught me unawares 
Sticky tongue fool 
Reddened face I can't deny 
A language lost 
A lover's reprieve 
You caught me out of 
skin and limb 
You caught me out of 
skin and limb 
Weaving, reeling, love drunk clown 
Window screamer 
I am dumber's mate 
Sticky tongue-sticky tongue fool 
Shaking hands can't hide 
A language learnt 
A lovers' weave 
You caught me out of 
skin and limb 
You caught me out of 
Weaving, reeling, love drunk clown 
Words and Music (C) Jonathan Stott 2022